What are Backlinks?
Backlinks — also called inbound links — are links on other domains that point to your website.
Backlinks may be text links, buttons, or images. They all behave the same way; clicking a backlink sends a user (wherever they are) to your website.
20 years back, Google figured out that backlinks were an accurate gauge of the website quality. A backlink is a vote. Get enough votes, and you'll find yourself at the top of the search rankings. I'm dramatically simplifying things, but that's basically how it works.
Here's an example. Want to look cool yet rugged even though you don't know prairie coal from a barkin' iron? I mean, really, who does? To pull off your cowboy charade, you'll need a pair of authentic Western boots.  See what I did there? Boulet Boots just got a backlink from me. Simple, right?
The actual backlink code looks like this:
<a href="https://www.bouletboots.com/">authentic Western boots</a>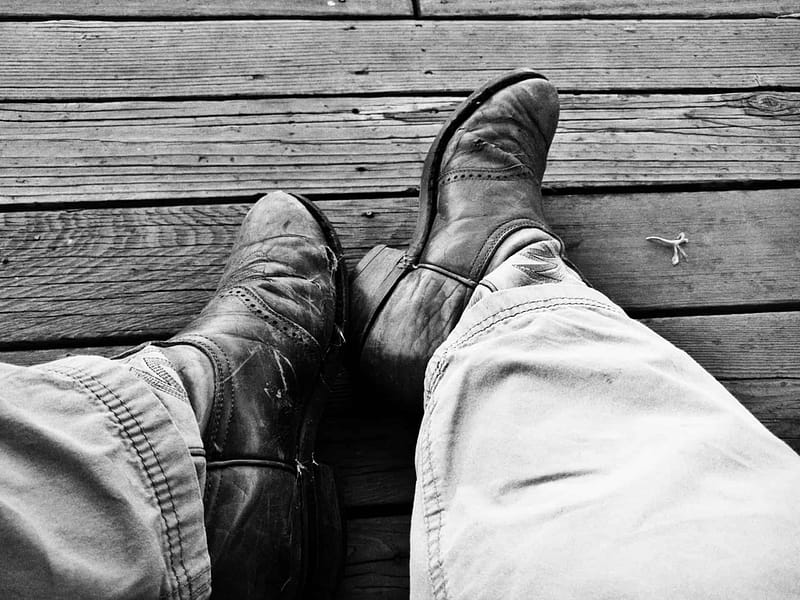 Why did I link to them? Well, I want others to enjoy some authentic boots too. That's pretty much it.
People link to resources that are cool, informative, entertaining, or emotive.
Big surprise: a key backlink method is to create something on your website that's cool, informative, entertaining, or emotive . . . so people link to YOU.
Backlinks are Traffic Channels
Until recently, backlinks were often ignored as a local SEO factor because businesses could rank on the first page in a local market area based on their listings, reviews,  citations, and website content.
Those days are fading.
All markets are becoming more competitive as local businesses invest in a spectrum of SEO tactics and get smarter about how to outrank their competitors.
But it's not all about search engine ranking. Backlinks are independent traffic channels, sending visitors to your site for free, around the clock.
Today, quality backlinks may mean the difference between great first page visibility, or being lost back on the third page, plus they are beautiful traffic channels in their own right. And THAT is why you need to a backlink acquisition strategy.
Backlinks lead to: higher search ranking + free organic traffic + more conversions = money!
See?
Backlink Sources
Oh boy, that's the issue . . . there are so many methods. Only some of those methods for suitable for a typical local business with limited in-house skills or resources.
You could buy backlinks. That industry is still alive, but it's expensive and carries some risk.  In 2018, the average cost for a backlink is $361.44 according to Ahrefs.  Roughly $1,000 for three backlinks. You may be need 20, 50, or 100 backlinks depending on your competitive situation.  That's a lot of money that could be better spent elsewhere. Moreover, paying for links explicitly violates Google's guidelines. My advise: don't do it.
If buying links is not such a great option, what is?
Earning Backlinks
Earning backlinks means taking specific actions to acquire backlinks organically.  There are many ways to take action, and I'll point out some below.
Find one or two backlink methods that make sense for your business and get crackin'.
This post is a launch point for the best resources I've found that will give you all the backlink ideas you need.
If you want to find out how many backlinks your business needs to compete against local competitors, and what backlinks they have, give us a call.
Backlink Resources
Backlinks: The Definitive Guide
How to Build Backlinks in 2018 (NEW Guide)
The 3 Easiest Link Building Tactics Any Website Can Use to Acquire Their First 50 Links
41 White Hat Backlinks Hacks for an Online Business in 2018
How to Use Reverse Image Search to Build 26% More Backlinks
The Visual Format You Should be Using for Link Building (No, It's NOT Infographics)
17 Untapped Backlinks Checklist
How To Build SEO BackLinks For Small, Local Businesses